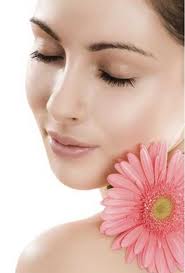 Sprouts: Full of enzymes, and easily digestable sources of anti-ageing nutritents.  From broccoli sprouts, alfalfa sprouts, to bean sprouts these all boost nutrient absorption contributing to overall beauty health.
Strawberries: These anti-imflammatory berries increase the anti-oxidant capacity of your blood, defending from stress and signs of ageing as well as boosting collagan production.
Spinach: Is packed of Vitamin A which helps with skin cell-turn over and give you a natural glow.  Also supports cell renewal and repair which is essential for a youthful complexion.
Coconut: Cosumed by eating or drinking this fruit, it is bursitng with beauty benefits. It supports a healthy electrolyte balance which contributes to gorgeous hair, skin and nails.
Asparagus: A powerful anti-oxidant that is full of iron, B, & folate which is important for cell repair.  The more you eat the higher your glutathionen leves increase which can help you feel and look amazing.